You Don't Have to Take Our Word for It!

Here's what some of our satisfied customers have to say about A & E Auto Repair:



Heating and Cooling Services
, near Port Charlotte, FL
01/05/2022
This is our first time having auto repair at A and E, their 5 star reviews are spot on. Had over heat problem, they diagnosed and repaired promptly sending updates with pictures during the process. Shala is awesome, thanks for the exceptional service!

Collision Repair Services
, near Port Charlotte, Florida
11/30/2021
This is the second time we have used A & E. In both auto repairs, the service was exceptional. The promised date for completion of the repairs were met. The car looked fantastic and like new. The estimate was slightly more than the actual bill. Five stars for service, customer satisfaction, & customer service.
I have brought my vehicles here several times and have always had a positive experience. They are honest, dependable, and appreciate your business. In my opinion, you are better off using a local independent repair shop, as opposed to the new vehicle dealerships. I would definitely recommend this repair shop, I will return for any future service.

Brakes
, near Port Charlotte, Florida
08/18/2021
I needed Brake maintenance for my Nissan Altima and A and E Auto Repair scheduled my car for service in a timely manner, got the work done promptly and did a FANTASTIC job! They also did an Oil Change and Filter change that same day and driving my car home, I felt as if I was driving a new car. Everyone at A and E Auto is kind, knowledgeable, helpful and welcoming. Their Service prices are also GREAT! They've earned themselves a return and loyal customer of me!!

Oil Change
, near Port Charlotte, FL
05/05/2021
Great experience good service

Port Charlotte, Florida
02/23/2021
This is the 2nd time I have brought my 2007 F-150 in for service. Had quite a few things done from oil change to engine maintenance and front and rear shocks/ strut assemblies. The truck is performing great and hopefully I will be taking the truck back there for the next 10 years.

Diesel & Engine Services
, near Port Charlotte, FL
05/04/2021
To say this place is amazing is a understatement I would recommend to anyone and everyone. They are polite courteous, they did an amazing job unfortunately at cleaning up the mess of a VERY BAD SHOP. A&E had to come in and clean up mess they did not make. I appreciate their kindness and professionalism. I've been in the car business now myself for 10 years, they have over and above exceeded everything I've ever seen in this business. To all the technicians and to the honest down to earth honorable owner you will be flooded with business attached to my name thank you to all of you!!

04/21/2021
Excellent customer service and workmanship. Very professional pleasure to deal with.
If someone is looking for an honest, reliable car repair and service company look no further! A&E is the best! Thank yall so much Donna
Very dependable and honest. Have been using A&E for over 15 years and will never go anywhere else for excellent service. Highly recommend.

Car & Truck Care
, near Port Charlotte, Florida
10/22/2020
Marco and crew have been taking care of my Chevy van and cars for over a decade. Driving between 25-30,000 miles per year, l feel confident and safe everyday. BG products, which they offered me years ago have been my saving grace. Not only are BG oils and additives the best in the industry, their warranty is for real and second to none. Over the past 11 years, BG's warranty has covered close to $6,000 worth of repairs. The beauty is that for as long as I continue to use BG products, my warranty stays intact. The old beast, as it is known, still runs strong at over 300,000 miles. Thanks, A&E

Friendly staff!
Ignition Interlock Systems
, near Port Charlotte, Florida
10/21/2020
Great service! Friendly staff. No wait, always in and out. Would highly recommend!

Tires
Tires
, near Port Charlotte, FL
10/06/2020

Honest and Honorable
Port Charlotte, FL
07/06/2020
Christian owned business with great service, honest estimates, knowledgeable mechanics and no surprises.

Highly Recommend
Port Charlotte, FL
05/22/2020
This is a great auto repair shop . There very professional and courteous. I would highly recommend them for service or repairs.

Outstanding!
Port Charlotte, FL
04/07/2020
Every single person that works at the shop from front desk through admin and the mechanics always treat myself and other customers like first priority and always give me the time so they can sit down with me and explain what is going on with the vehicle instead of rushing through to move on to the next project. I always will recommend them to others!

Great Service
Brakes
, near Port Charlotte, FL
02/26/2020
Stopped by late Friday afternoon with a smoking brake, needing to get back on the road and back to Wisconsin. These guys were amazing, so helpful, so accommodating and just overall fantastic. Thanks for the rock star service and adding the personal touch. We walked in with an emergency and walked out feeling like we knew these folks for years. Thank you so much..... Another year, a different vehicle and yet another save from you and your technicians. Seriously thanks again for all the help.

Honest and Professional
Port Charlotte, FL
03/11/2020
Marco & his group do great work. Their honesty is unmatched. I wouldn't take my vehicles anywhere else!!!

Amazing Shop
Port Charlotte, FL
03/03/2020
This is an amazing shop. It is so hard to find a reliable, trustworthy, and professional repair shop. They are exactly what we were looking for a family owned shop that reminds of how it should be. When you bring your vehicle in you feel like it is in the hands of family. Everyone is so nice, they explain anything they find and walk you through everything. Couldn't recommend them enough.
Click below to see more of what our customers have to say!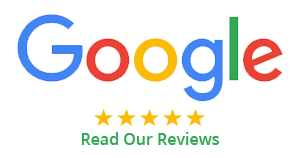 Discover More About Reviews and Repair Services At A & E Auto Repair in Port Charlotte

Signs That Your Car Needs A Mechanic
Miscellaneous Auto Services
General Maintenance