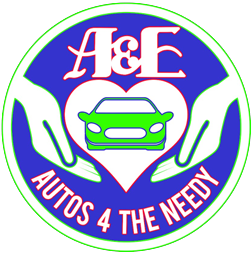 The Need:
There is a recognized need for reliable transportation in Charlotte County. Charlotte County has limited public transportation that is only offered during conventional business hours. This creates a major problem for many families and individuals in Charlotte County. Transportation can be a lifeline for families in our area. It directly impacts quality of life and one's ability to be a contributing member of the community.
The Mission:
A&E Auto Repair sponsors the outreach work of Autos 4 the Needy by providing office space and supplies, as well as the mechanics, bays and tools needed to make donated vehicles roadworthy. A 100% donor supported and community driven nonprofit organization, Autos 4 The Needy's mission is to help individuals in need obtain transportation that will improve their quality of life which includes their ability to locate employment, hold employment and thrive independently.
How You Can Help:
Providing reliable transportation to families in need starts with YOU!
We Need:

Vehicles
Parts & Labor
Monetary Donations
Volunteers
Receipt will be provided upon donation.
Sponsors/Donors:
Sticker Tom
Charlotte County SHRM
Charlotte Community Foundation
The Impact